Advisory Board
Läkarmissionen's Advisory Board is important in many ways. It elects the Board, serves as a resource to the Board and the organisation and as ambassadors for Läkarmissionen in their respective networks.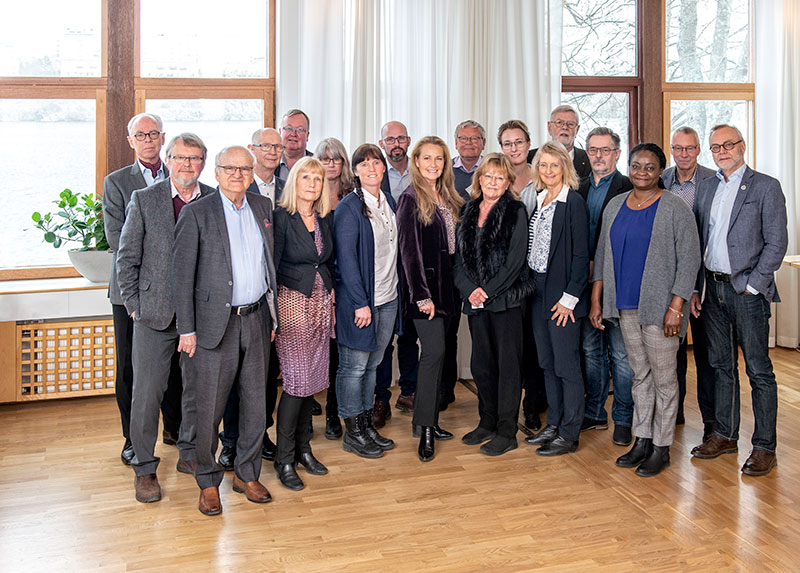 Some of the 41 members of the Advisory Board at the Annual Meeting 2019.
The members of the Advisory Board are elected for a period of three years. At the Annual Meeting, they are responsible for electing members of the Board, auditors, members of the Nomination Committee and for electing and re-electing members of the Advisory Board.
In between the Annual Meetings, the Advisory Board serves as a resource for the Board, which sometimes delegates decisions to the Advisory Board or asks their advice.  
If you have suggestions to the Nomination Committee, please contact Hans Hallström: hans.hallstrom@lakarmissionen.se or 08-620 02 00.